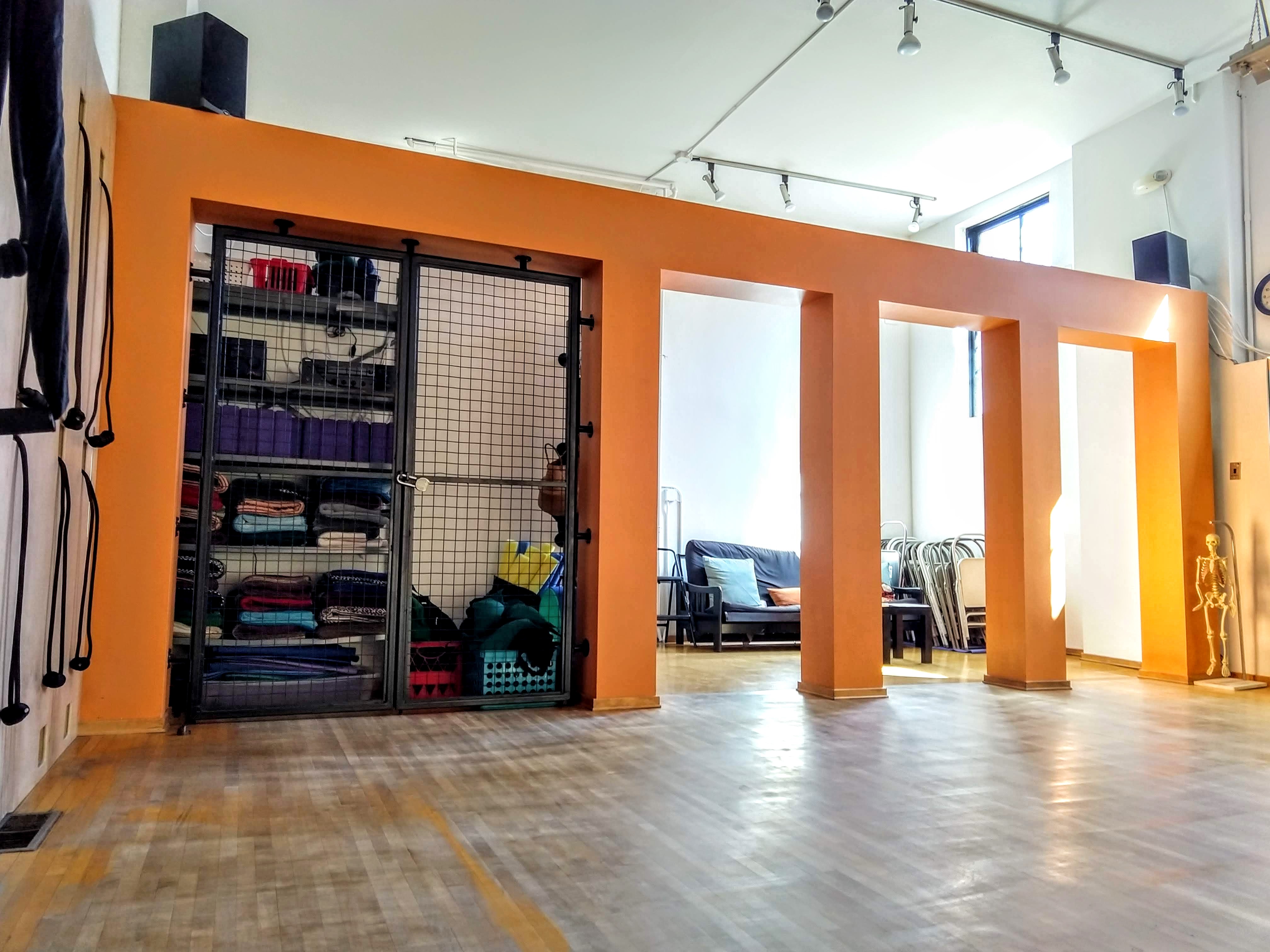 The Studio
The City Studio is a 900-square-foot yoga, dance and rehearsal space. The studio is equipped with yoga props, sound system, mirrors and barre. In addition, there is a seating area, men's and women's dressing rooms and 2 bathrooms (2,200 total square feet).
Available to Rent
The studio is available to rent
$30.00 per hour - short-term
$15-$25 per hour - long-term
A security deposit is required for long-term rentals.